Maritime Kitchen Party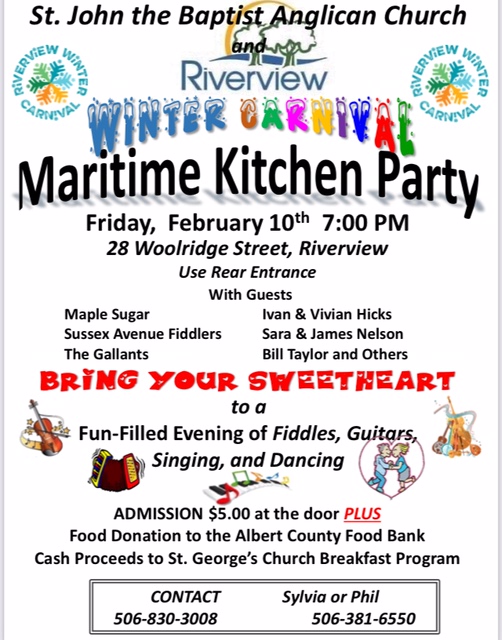 St. John the Baptist Anglican Church and Riverview Winter Carnival invite you to a Maritime Kitchen Party!
Guests include: Maple Sugar, Ivan & Vivian Hicks, Sussex Ave. Fiddlers, Sarah & James Nelson, Bill Taylor and others
Bring your sweetheart to a fun filled evening of fiddles, guitars, singing and dancing!
Cash proceeds to go to St. Georges Church Homeless Program
Contact Sylvia or Phil 380-3008
Cost:
$5 at door, plus food donation to Albert Co. Food Bank
Posted:
St. John Baptist Anglican Church
This is a third party event.