A Cut Above – Riverview Barbershop Celebrates 39 Years in Business
No frills or gimmicks – King's Krown Barbershop still operates much the same way it did 39 years ago when Wayne Springer first started working there. It wasn't long after that he became a business partner, and eventually attained sole ownership of the business. 
His secret to staying sharp? Keep it simple. 
"You don't need an appointment with us – it's always been that way," he said. "If you need a haircut, you just drop on by. If the chairs are full, take a seat and we won't be long. We're still cash-only too. Our customers appreciate this straight up approach." 
If you're a man in Riverview, chances are you've sat in Wayne's chair at least once over the years – with 49 years of experience under his scissors. 
"I took the barbering course at NBCC when I was 17," he explained. "After an apprenticeship at a shop in the Riverview Mall in 1974, I moved over to King's Krown, and it's been home ever since." 
Following in the footsteps of this family business, Wayne's daughter, Tracy, has been taking over operations while he slowly retires. 
"My dad knows everyone and has really put his heart and soul into this business over the years," she said. "I grew up in the shop and have been cutting hair here for 21 years so it's comforting to customers that they'll still get the same service they've come to expect, even as dad eases into retirement."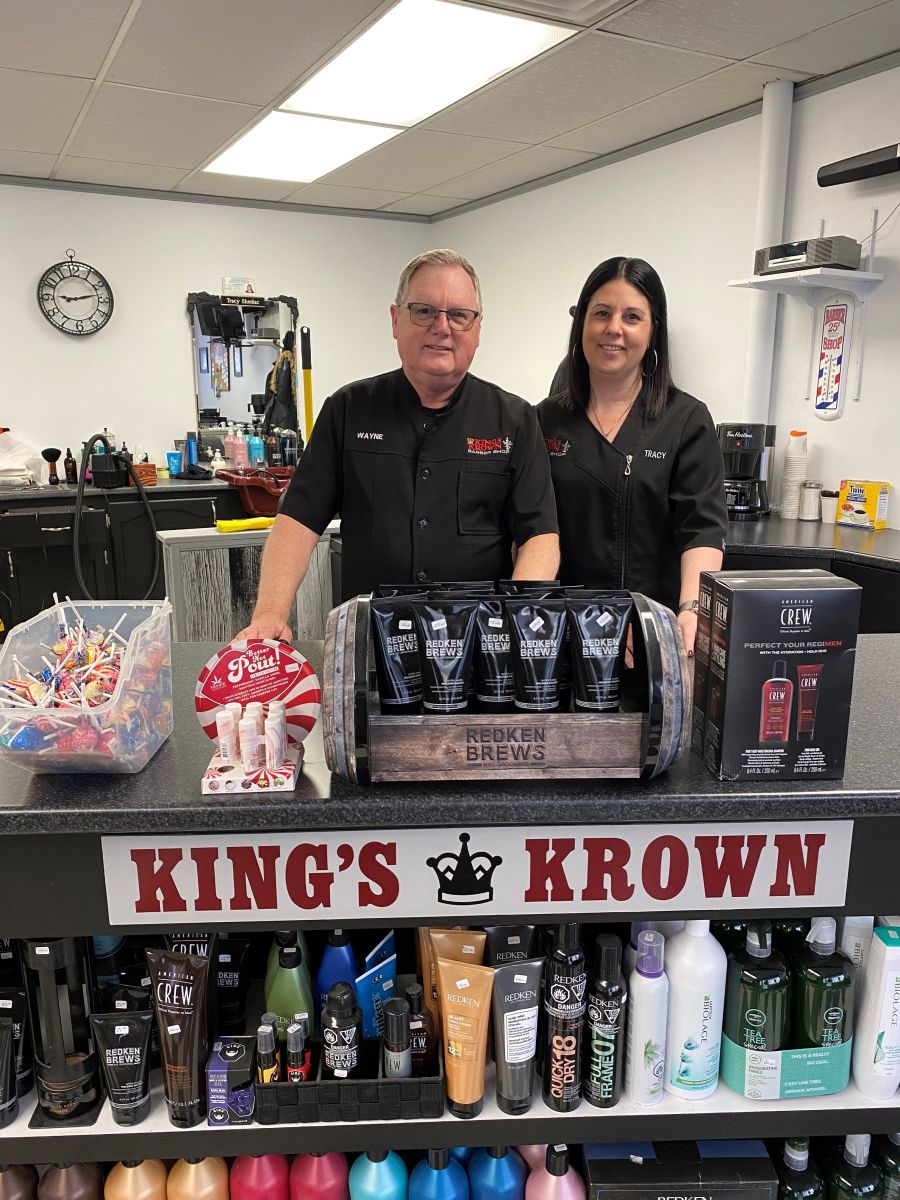 The one thing that sets Riverview apart for the Springers is the people. 
"This is a friendly, family-oriented town," he shared. "We've made so many connections here – often meeting and helping customers through generations. Not many people can say to a toddler getting their first haircut that they used to cut his grampa's hair!" 
Inspiration comes from the community, with the Kings Krown team being grateful for every customer who walks through their doors. As close as it comes to Riverview royalty, their back-to-basics approach is cherished in the community. 
"Some people may think our business model is old-school, but we're OK with that," he said. "We don't do any marketing at all, never have, and people keep coming in. That's a testament to the trust we've built over the years and that's not something you can buy - you've gotta earn it." 
Drop in to 719 Coverdale Road to see for yourself. There's always a chair for you.