Community Gathers to Support Mi'kmaq Grand Council Flag Raising At Riverview Town Hall
RIVERVIEW (N.B.) – To commemorate this year's National Indigenous Peoples Day, the Town of Riverview raised the Mi'kmaq Grand Council flag inside Council Chambers and outside of Town Hall this morning. 
Mayor Andrew J. LeBlanc opened the ceremony by expressing gratitude to the large crowd gathered to celebrate this historic moment for the community, acknowledging the Town's strategic plan goal of providing a safe and welcoming community for all.
Local daycares, schools, business owners, and residents gathered in support. Students from West Riverview Elementary School brought painted rocks to add to the base of the new flag in honour of residential school survivors and in memory of missing indigenous children.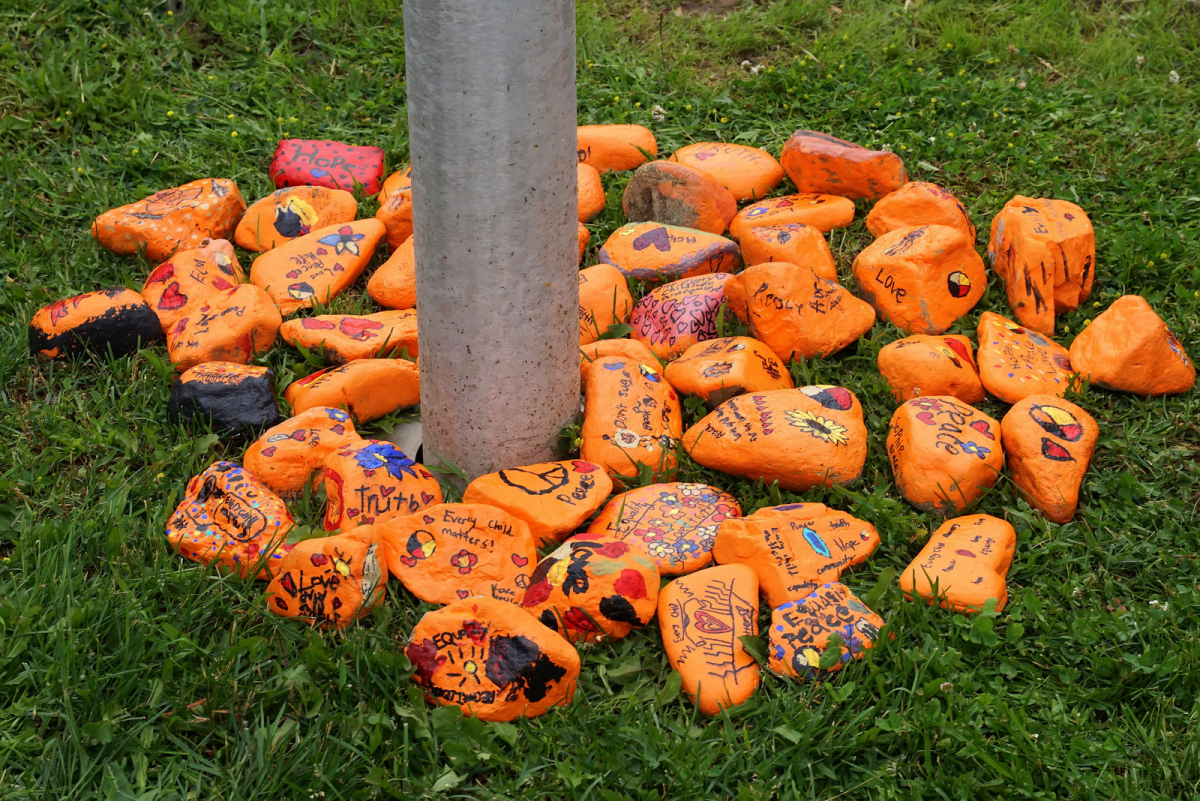 "As we reflect on our history, we aim to do better with every generation. And if all of you are any indication of the growth and progress we hope to make in the next lifetime, we are certainly in good hands," noted LeBlanc, addressing the outpouring of youth support at the event.
The ceremony concluded with a rendition of the Mi'kmaq Honor Song as the flag was raised outside of Town Hall.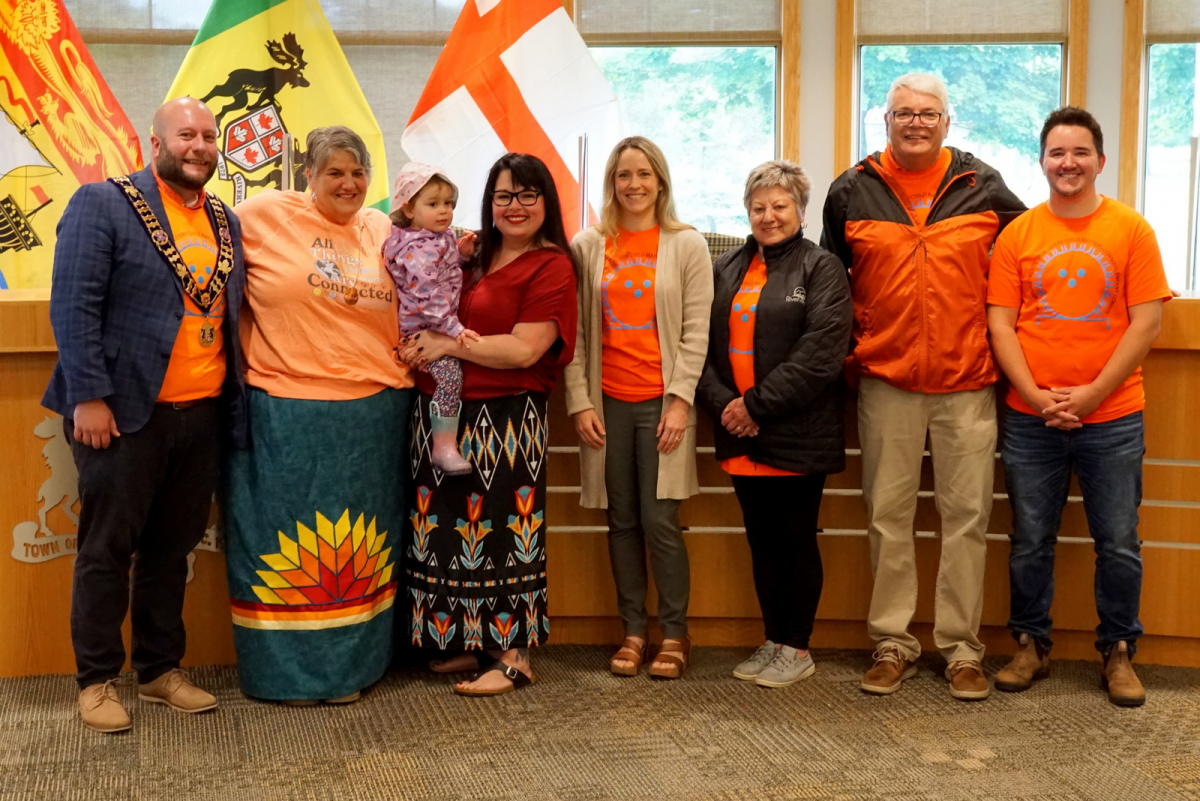 "Let this flag raising commemorate our commitment to meaningful action and mark our next step toward truth and reconciliation as a community," said LeBlanc. "I hope you leave feeling inspired to learn more, listen more, and do more to acknowledge our past in order to create a better future for all people."
The Town of Riverview wishes to thank all those who attended the ceremony to celebrate National Indigenous Peoples Day, especially the special guests who spoke, sang, and shared their perspectives today - including Patty Quinn, Debbie Warman, Joan Milliea, Manuella Caravantes, Tom Jonhson, Cindy Quinn and Teagan Tays.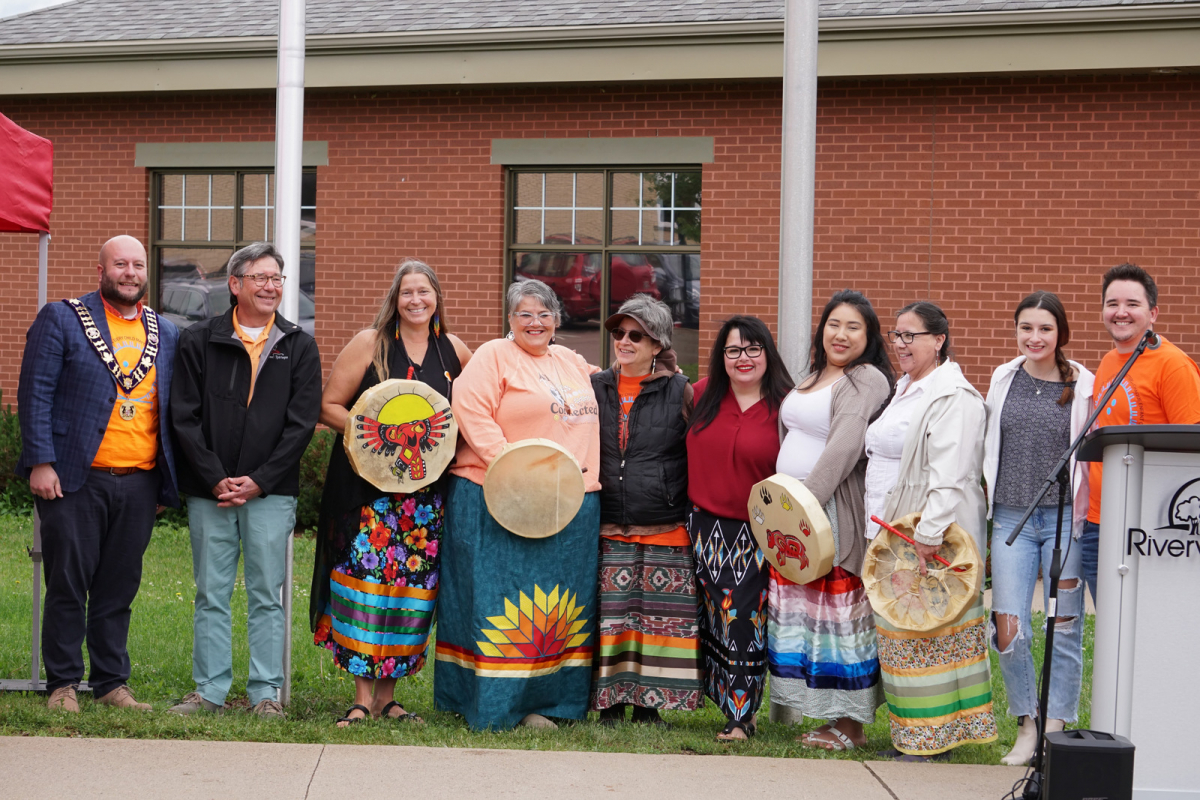 All photos provided by Ira Crummey