Council Highlights - November 28, 2022
Council Highlights provide a snapshot of public meetings. For the official record, please refer to the adopted minutes, which are posted once approved at the next month's Regular Council Meeting. Consult this meeting's agenda to view presentations and files mentioned in the Council Highlights.  
Committee of the Whole Meeting – November 28, 2022 
Petitions, Presentations & Delegations
The Art Procurement Committee chose six pieces of work to purchase and be displayed in Council Chambers this year (photos below). Pieces can be viewed below and at Town Hall (30 Honour House Court) during public council meetings. Since it's inception in 2017, the Committee has purchased 33 original pieces from local Riverview artists. Art Procurement Committee members Ji Hyang Ryu, Susan Savoie and Judith Dobson were recognized for their contributions. 
Presentation by Robert Allen of MJMA Architecture & Design and Stephen Kopp of ACRE Architects - An update was provided on the schematic design for the Riverview Recreation Complex
EXTERNAL REPORTS
Building and Planning
Reports were shared for building, development, and activity for October 2022.
Codiac RCMP
Activity snapshots and occurrence statistics reports were shared for October 2022.
DEPARTMENTAL REPORTS
All departments provided monthly reports to Council. They can be found in detail here.
OTHER BUSINESS
Grant Report - Council passed a recommendation to award a grant to the Greater Moncton Santa Claus Parade in the amount of $1000. Council passed a recommendation to award a grant in the amount of $2491 to the Sea Cadets.
Staff approved grants in the amount of $300 to Team NB – Junior Squash Team and $200 to the Greater Moncton Ladies Hoop Classic.
Next meeting 
The next Regular Council Meeting will be held at 7 p.m. Monday, December 12, 2022. The agenda for the meeting will be available on the Town's website – www.townofriverview.ca/council - the Thursday prior to the meeting. For more information, contact clerk@townofriverview.ca, 506-387-2136
  
Watch archived and upcoming Council meetings here and find the agenda available on Thursday prior to the meeting. 
2022 Art Procurement Committee Selections - Artists and Their Works (alongside Deputy Mayor, Wayne Bennett)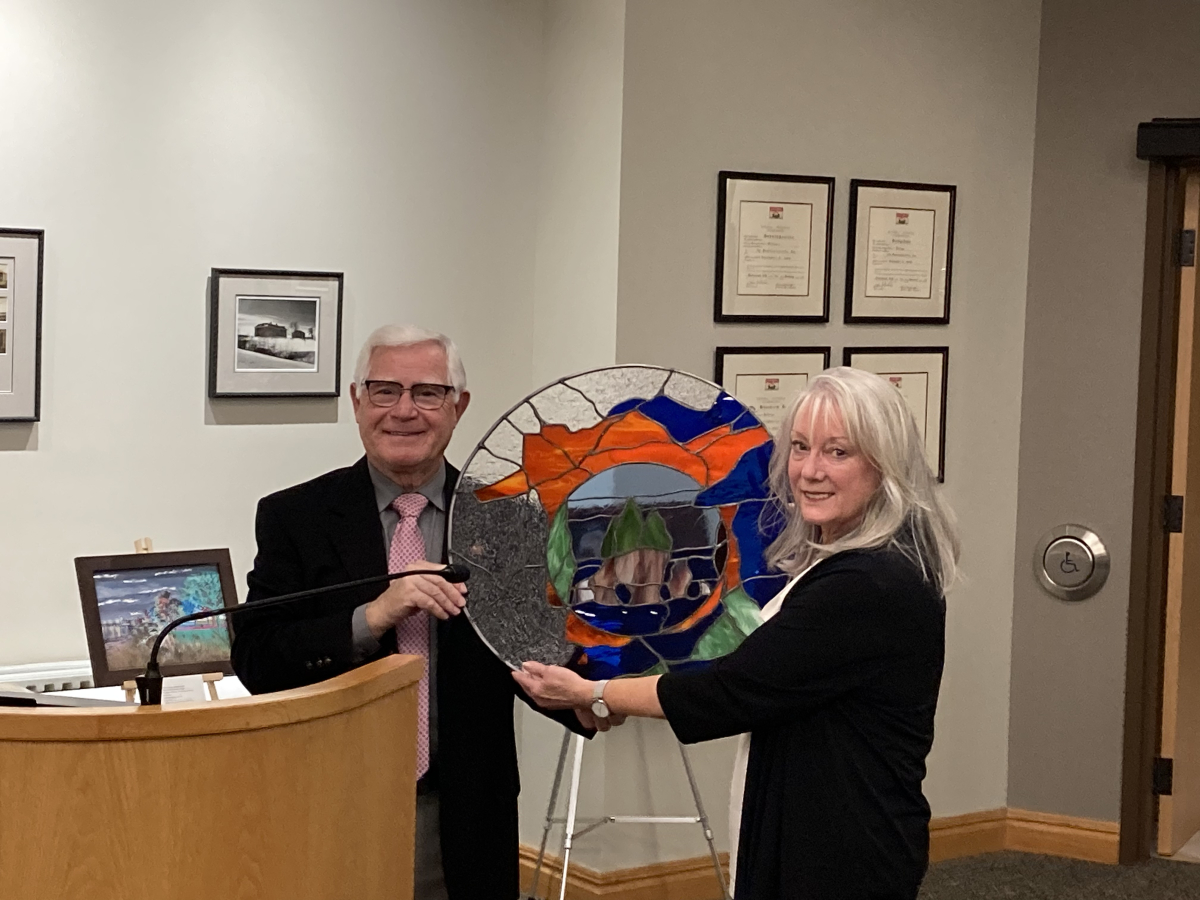 Doreen Tait - Hope at Hopewell Rocks, NB (stained glass)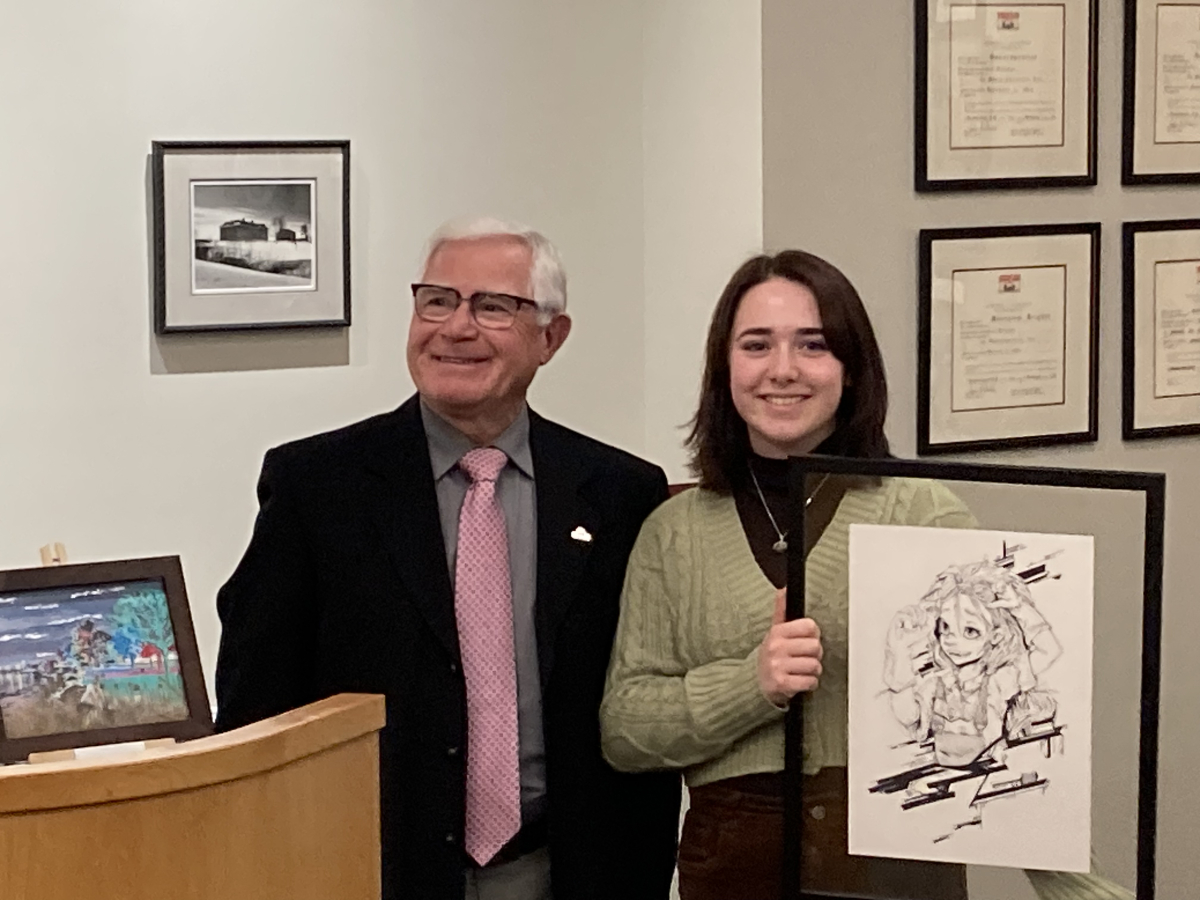 Alexandra Babin - Love for the Craft (freehand pencil outlined by pen)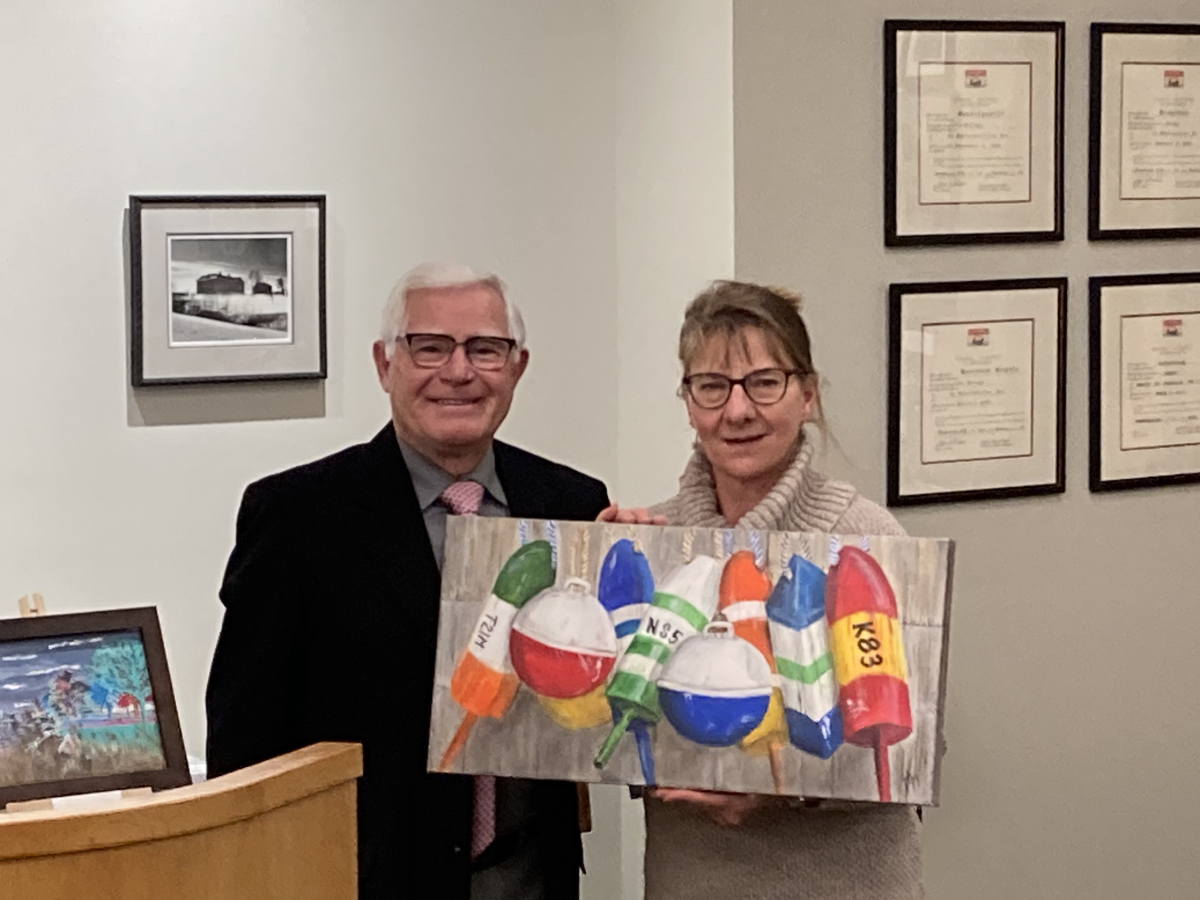 Teri Mueller - Fishermen's friends (acrylic on canvas)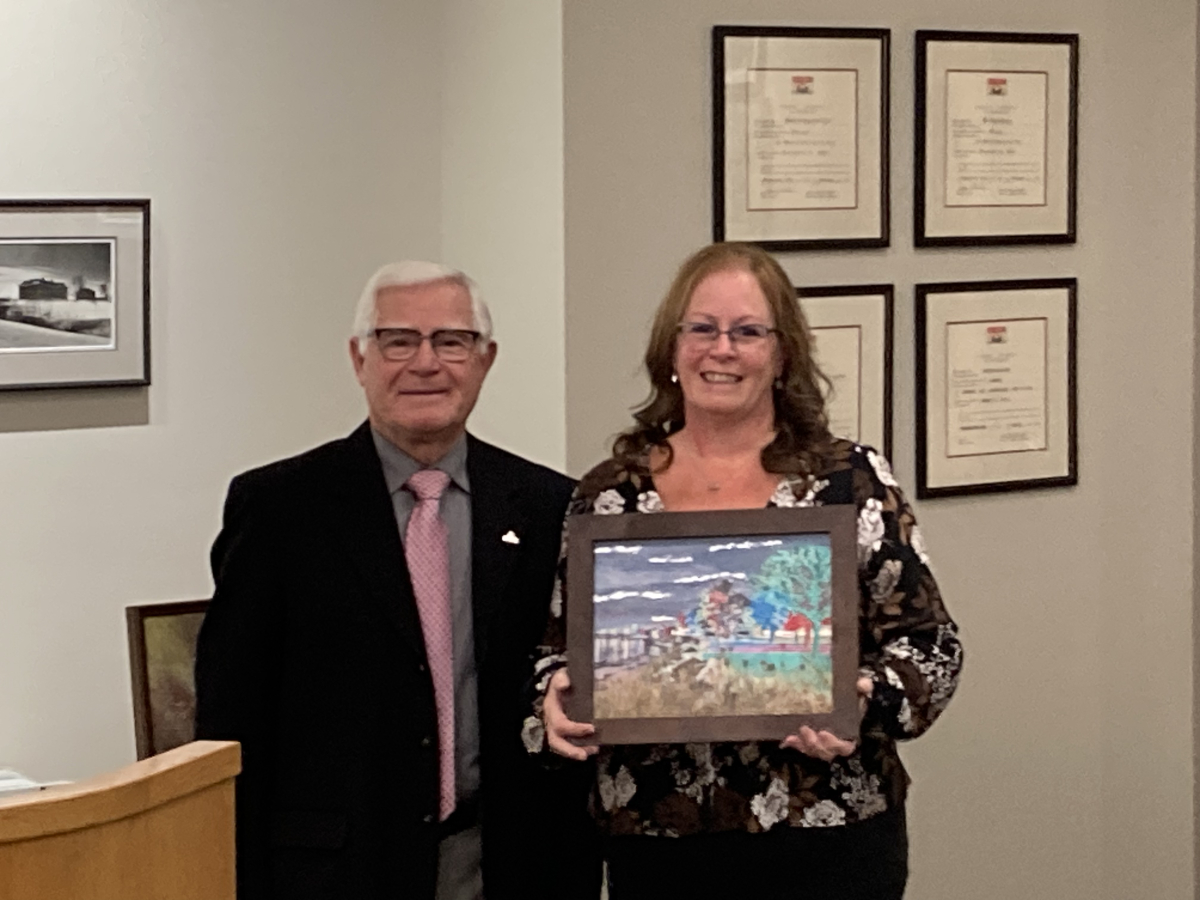 Valerie Russell - A Sparkle of Light (mixed media photo on canvas)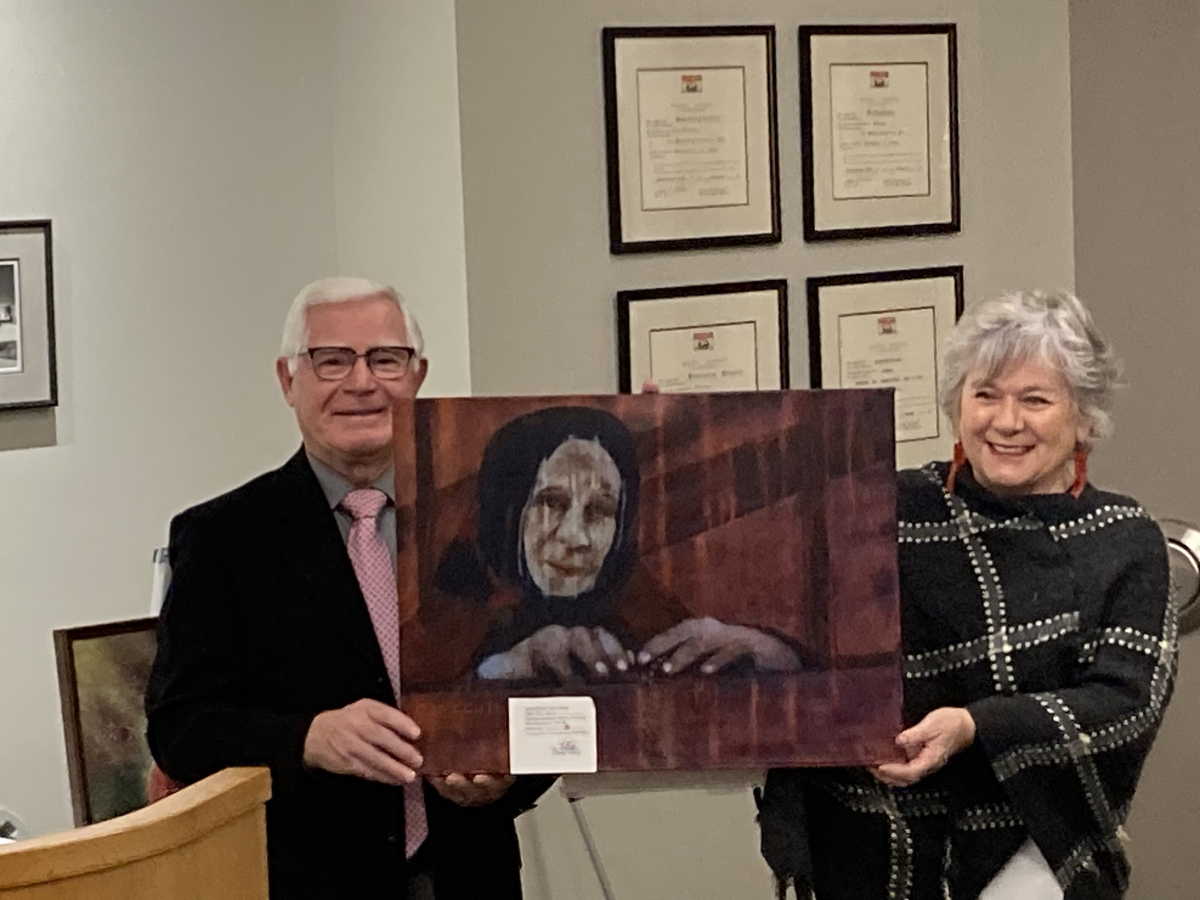 Kate Brown - Grace (acrylic on canvas) - Shown above by committee member Susan Savoie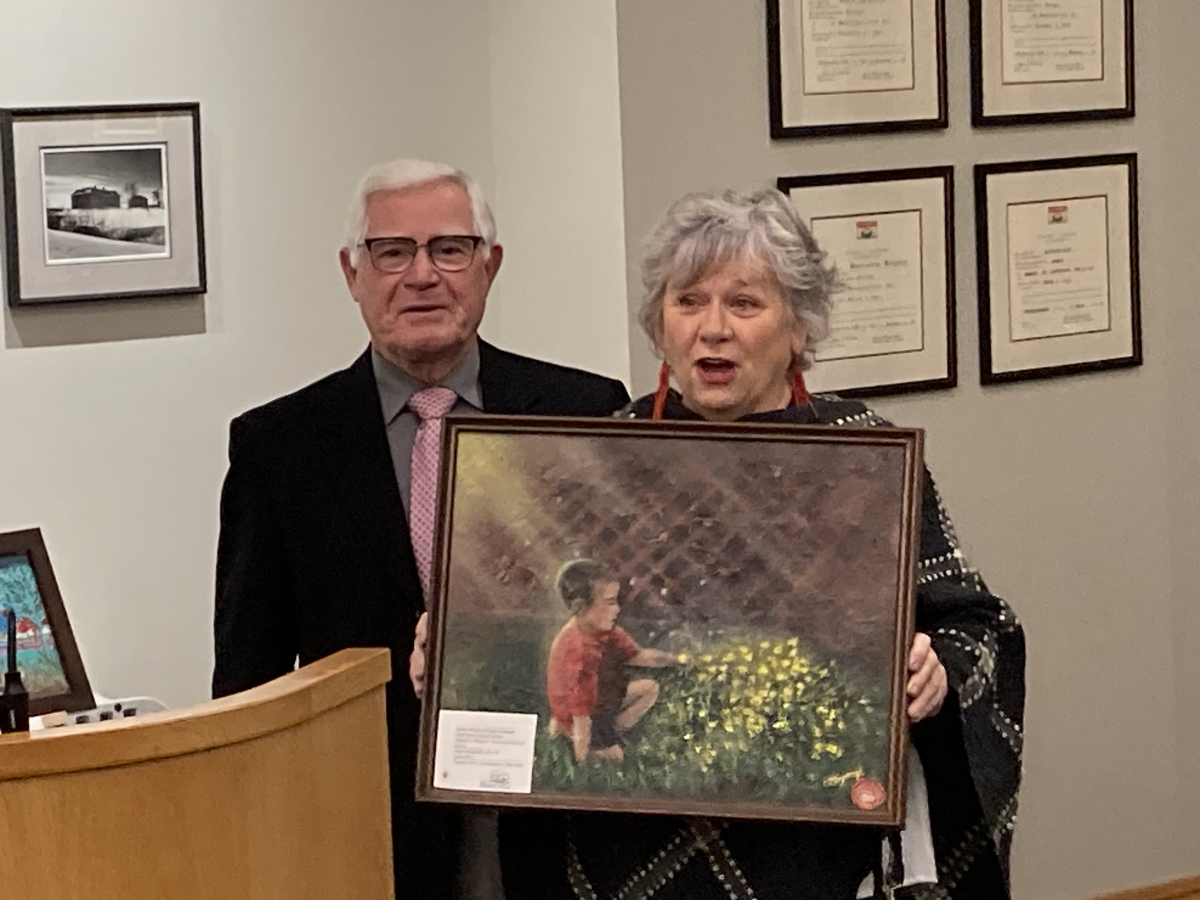 Chrystal Moynagh - Child of Yellow (textured/acrylics on home stretched canvas) - Shown above by committee member Susan Savoie