Behind the Seams – New Boutique Helps Women Look Their Best for Life's Milestones
One of Riverview's newest businesses focuses on helping you find the right dress for your next occasion. Owners Annie LeBlanc and Joanne Giouard opened Unique 2 You Consignment Boutique in January 2023, just in time for the upcoming prom season. 
 
"After being a stay-at-home mom to four kids for 13 years, I felt it was time to get back into the workforce and start my career in the sewing industry. Sewing is my passion; I have been sewing since a young age," explained Annie. "I started working on formal gowns four years ago with Joanne at Unique Sewing Solutions and decided to open my own business specializing in formal gown alterations. She's been an incredible resource and business partner as we both take pride in our alterations and share a passion for beautiful dresses." 
The new business venture perfectly fit entrepreneur Joanne Giouard to expand her service offering by joining forces with Annie.
"I've worked in several other careers, but sewing was always my passion," said Joanne. "I was very interested in sewing from a young age and with 42 years of experience; I decided to open my Sewing Studio – Unique Sewing Solutions - in October 2018 and then moved to the current location on Coverdale Road in December 2018. Unique 2 You Consignment is a natural evolution where we've seen the demand from women seeking more formal wear options – that can be tailored to fit them perfectly." 
 
Located at 378 and 359 Coverdale Road (across the street from each other) the businesses are positioned to support customers searching for something unique.  
"We were drawn to open our businesses in Riverview because of the friendly residents that live in this community," said Annie. "People look out for one another, including the other small businesses in town. One of my favorites is our close neighbours at True Standard Barbershop; Jeff is amazing with my two boys. We find many Riverview residents prioritize supporting local, ourselves included."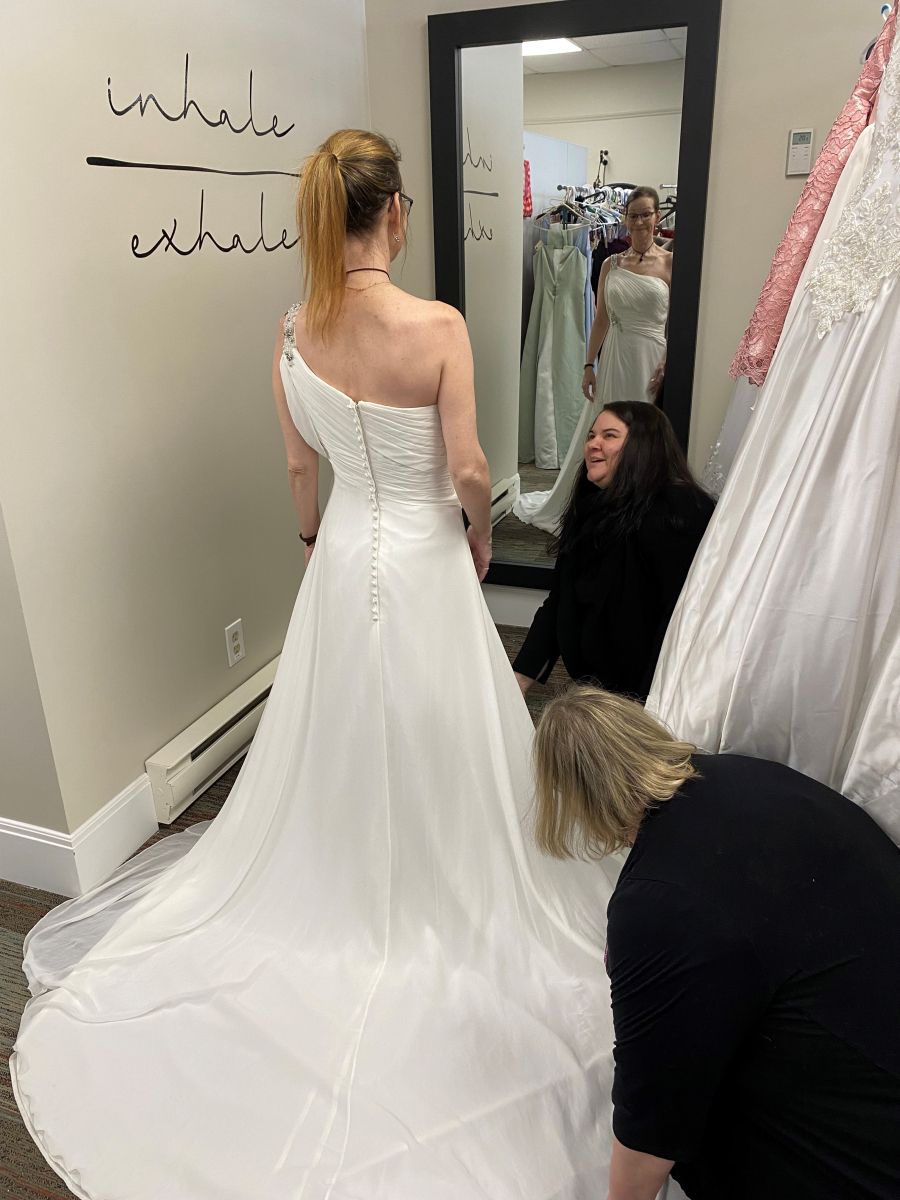 With many options to find your dress, you can expect Unique 2 You to go the extra mile. 
"When I was little, I was passionate about designing dresses. I still have the sketches!" exclaimed Annie. "This is why I am so passionate about dressing people for special occasions like proms and weddings. I love how unique dresses are made to be for all shapes and events. I want to ensure your perfect dress also fits you perfectly, it doesn't break the bank and that you have fun picking it out!" 
As small business owners, they count on the support of the community to grow.  
"We would not be here without the amazing residents who support us!" said Joanne. 
 
Passionate about making formal wear accessible to all women, the boutique offers a wide range of sizing, pricing and dress availability. 
"We are a one-stop shop where you can find a prom dress, wedding dress, or mother-of-the-bride dress at a discounted price. Our alteration specialist is on site to ensure it fits just right. We're proud to offer gowns of all sizes from size 0-26. We are always accepting dresses on consignment, so please consider bringing yours in any style and size to help someone else find their perfect dress." 
Stop in to Unique 2 You Consignment Boutique's Grand Opening on March 25, 2023 at 378 Coverdale Road. Take advantage of their special offer – 25% off prom dresses from 2pm - 4pm and enter the draw to win a free prom dress!