Riverview Restaurants You've Gotta Try This Summer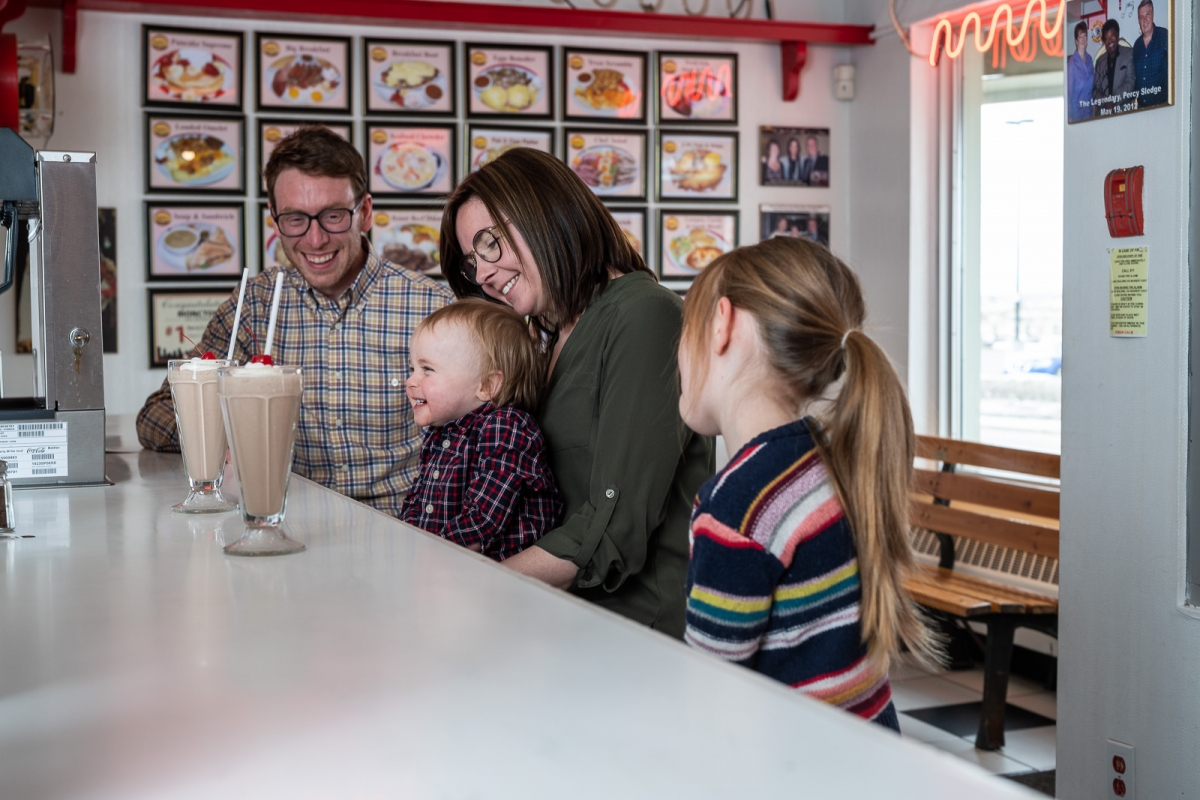 If you were planning on leaving the Maritimes this summer, 2020 might have thrown a wrench in your travel plans. But that doesn't mean you're out of luck when it comes to trying new restaurants, fabulous dishes, and having dreamy culinary experiences close to home. With dozens of restaurants to choose from in Riverview, we asked some of the locals to find out their favourite spots that you MUST try this summer! So work up an appetite at one of the local parks or trails, and get ready for some of the best dining experiences around! 
1. Five Bridges Neighborhood Bar and Grill 
If delicious pub food, steaks, pasta and Bridges' famous burgers are what you're craving, then Five Bridges Neighborhood Bar and Grill is an absolute must this summer! Five Bridges has a rotating menu that changes with each season, which means if you haven't been yet this year, you're in for a fresh new summer menu to choose from. They've just partnered with the Holy Whale Beer Garden down on the waterfront to offer takeout right to your table all summer long. A burger and brew is our favourite combo.
2. Steve's Diner 
A Riverview Classic, Steve's Dinner is the perfect restaurant to bring the whole family to, or to take your sweetie on a date night! May we recommend sharing a sweet milkshake (and memory) for dessert? Not only do they serve all-day breakfast, but they also have every other comfort food you could ever crave from diner classics like cheeseburgers and fries, to hot turkey sandwiches! They also have a wicked seafood chowda' (chowder).
3. Sushi Sapporo 
Want to know where to find some of the best sushi around? Look no further than Riverview's very own Sushi Sapporo. A perfect spot to finish your day of exploring, make sure to tell John and Herra we sent you! Riverview locals couldn't say enough good things about these wonderful owners and their ocean-to-table seafood.We've heard that they have the BEST miso soup. You'll have to try it for yourself!
4. Alto's 
Is someone from your family craving Italian? Another longing for Greek? Maybe you can't stop thinking about how much you would love to have some Asian delicacies? You're in luck. Alto's provides a great eat-in atmosphere while serving authentic dishes from all of the above (including German cuisine) with delivery services offered in Riverview, Moncton and Dieppe. Are you dining in? Take advantage of their bring-your-wine option! That's right, bring your OWN wine - how cool is that?
5. Near East Chinese Market and Restaurant
If dim sum is tempting your tastebuds, it's time to plan your visit to the Near East Chinese Market and Restaurant. The restaurant is family-owned and operated, and features fantastic products that you will not find anywhere else in the region. Just another reason to love Riverview! 
6. Nico's Bakery & Café
Oui! Oui! Oui! It's true! Riverview is the place to be for classic French bistro food. Nico and Rhea, owners of Nico's Bakery & Café, offer expertly prepared dishes served with finesse. Their salads, Croques Monsieur/Madame, and thinly cooked Crepes are some of the best you'll have in all of Greater Moncton. Their soups are fresh, home-made and delicious! And for coffee lovers, they also offer espresso-based coffees made with local, fair-trade beans.
7. Mai Thi
In the mood for delicious Vietnamese food? Time to visit Mai Thi, Pho & More, a family-owned restaurant offering up authentic Vietnamese cuisine right here in the Town of Riverview. Mai Thi offers many familiar, unique, and savoury dishes from Vietnamese culture and can easily accommodate a list of dietary restrictions. And make sure to leave room to try some of their tasty desserts like their famour Pistachio cheesecake. We're not going to deny it! We're a little hungry after sharing all of these must-visit restaurants! And we'd love to know what your favourite spots to eat are in the Town of Riverview. Tag us on social media as you dine around town this summer! #AGreatPlaceTo...