Community Oasis: Serenity Pools & Landscaping Makes Waves in Riverview
Michael Clavet of Serenity Pools & Landscaping grew up in rural New Brunswick, moving to Riverview as a teenager. What started as a home-based business for eight years has blossomed into a must-visit retail location in the heart of Riverview. When looking for a place to put down roots as a business, he never even looked outside of the town he calls home.
"Riverview is very much a community, where business owners work hand in hand, supporting and uplifting one another, and that is exactly the spirit that drives Serenity Pools & Landscaping," says Michael.
Serenity Pools & Landscaping is spearheading making fiberglass pools more affordable to residents of New Brunswick as well as neighbouring provinces. They bring large loads to their yard for storage and ensure that customers have an alternative option to concrete and liner pools. Michael and his team work closely with customers, finding innovative solutions and creating breathtaking results. It's a labour of love, a testament to their dedication to the community they call home.
"Community means more than just being there for your neighbours. It means lending a helping hand without being asked, cheering on the success of others, and going the extra mile to support families and businesses," says Michael, "my best memories are in Riverview — it's where I met my wife Shelley, built our home, and where my daughter Alexis was born."
When Michael isn't busy transforming backyards, he loves to visit a car show or local drag race. Known for his generous, easy-going nature, he's always up for some fun! As we celebrate National Pool Day on July 11, consider supporting local in your plans to upgrade your yard. You won't find a more supportive or helpful business.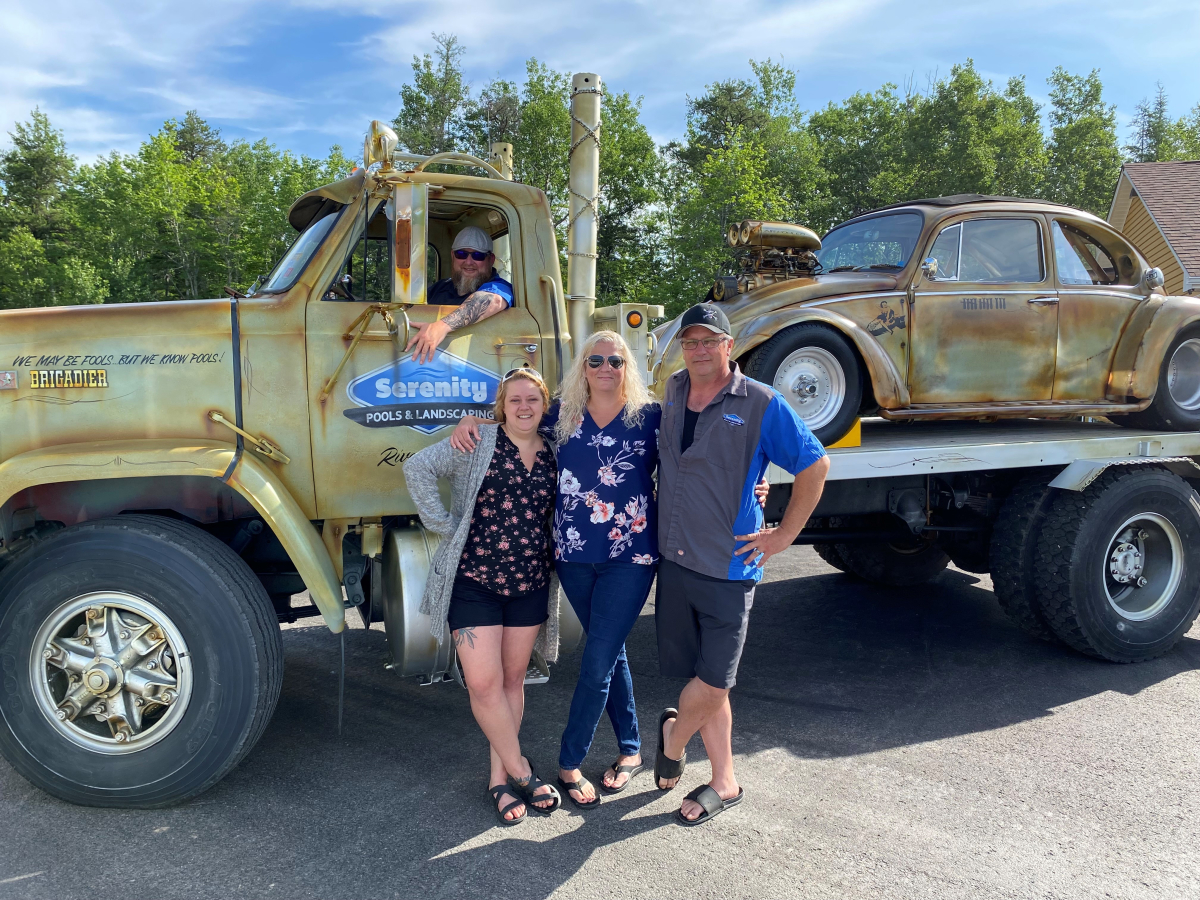 In Michael's own words, "I feel that working hard and supporting other local businesses will always come with a return — so far so good!"