Business Resources
Getting Started
3plus Corporation is mandated to service entrepreneurs, new business owners and established businesses in Riverview, Moncton and Dieppe. Their services are free of charge and range from business planning, financing support, market research and so much more. We encourage all local businesses to book a free one-on-one consultation to discuss their unique business needs.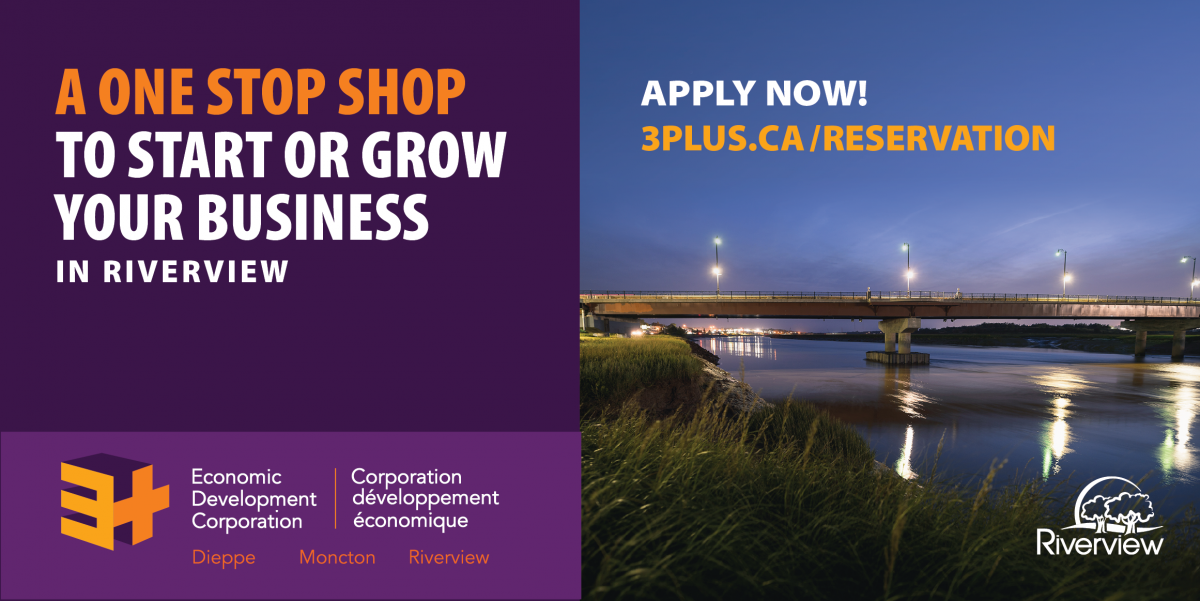 Start-up Checklist
Financing
3plus Corporation offers a low-interest Impact Loan for business start-up and expansion. Book a meeting to learn more about their flexible repayment loan with no hidden fees.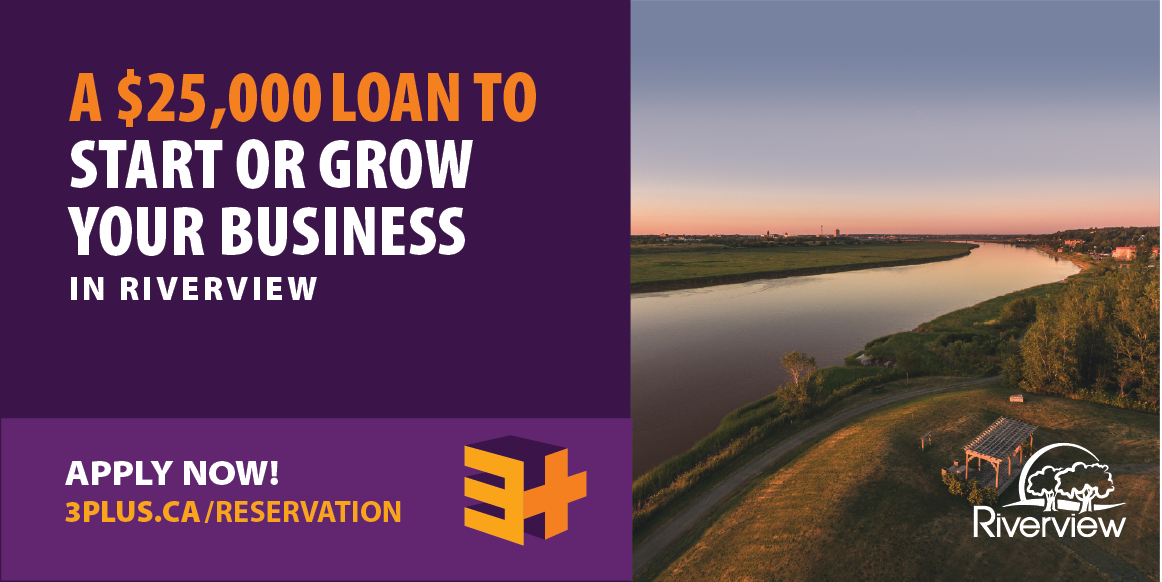 Helpful Toolkits
Explore a number of free business templates and other great resources by using these handy toolkits developed by 3plus Corporation. Find information on market research, funding, business planning and much more.
Licenses and Permits
BizPal: Access a complete list of the required permits and licences from the municipal, provincial, and federal levels of government.
Zoning By-Laws: All businesses will need to review the Town's zoning by-laws to determine permitted uses in their desired business location.
Municipal Plan: The municipal plan guides the orderly economic, physical, social and environmental development of the Town.
Newcomer Entrepreneurship
New to the area? Visit the Greater Moncton Immigration Website for more information on living, working and operating a business in the region. Looking to start or grow your business? Consider applying for the Business Immigrant Essentials Course, signing up free business counselling or participating in an exploratory visit through 3plus Corporation.
Community Engagement
If you've recently opened a business in the Town of Riverview we encourage you to download our Community Engagement Guide and explore our list of support services.
Contact us
When you choose Riverview, you can rest assured that you have the support you need to start, grow and prosper. Contact us today to speak with our team directly.