Stairs Added to Safely Connect Parkgoers From Mill Creek Lookout to Dam
The Town of Riverview wishes to advise that construction has been completed on stairs and railings in Mill Creek Nature Park that connect the bottom of the dam to the lookout. This installation is part of the Town's Capital Parks and Recreation Construction projects for 2022.
"This has been a highly-anticipated project for Mill Creek, and I know many trail-users are excited about this addition to the park," said David Shea, Director of Parks, Recreation and Community Relations. "It was important to complete this improvement on our 2022 roadmap as it connects two of the most popular areas of the park - the dam and the lookout. We wanted to build something to make the journey between these two beautiful spots much safer for people enjoying all that Mill Creek has to offer."
The Mill Creek Lookout is one of the UNESCO Fundy Biosphere Reserve's Amazing Places with it's view of lush trees, birds, and reservoir that overflows an old navy dam, upstream from the Petitcodiac River.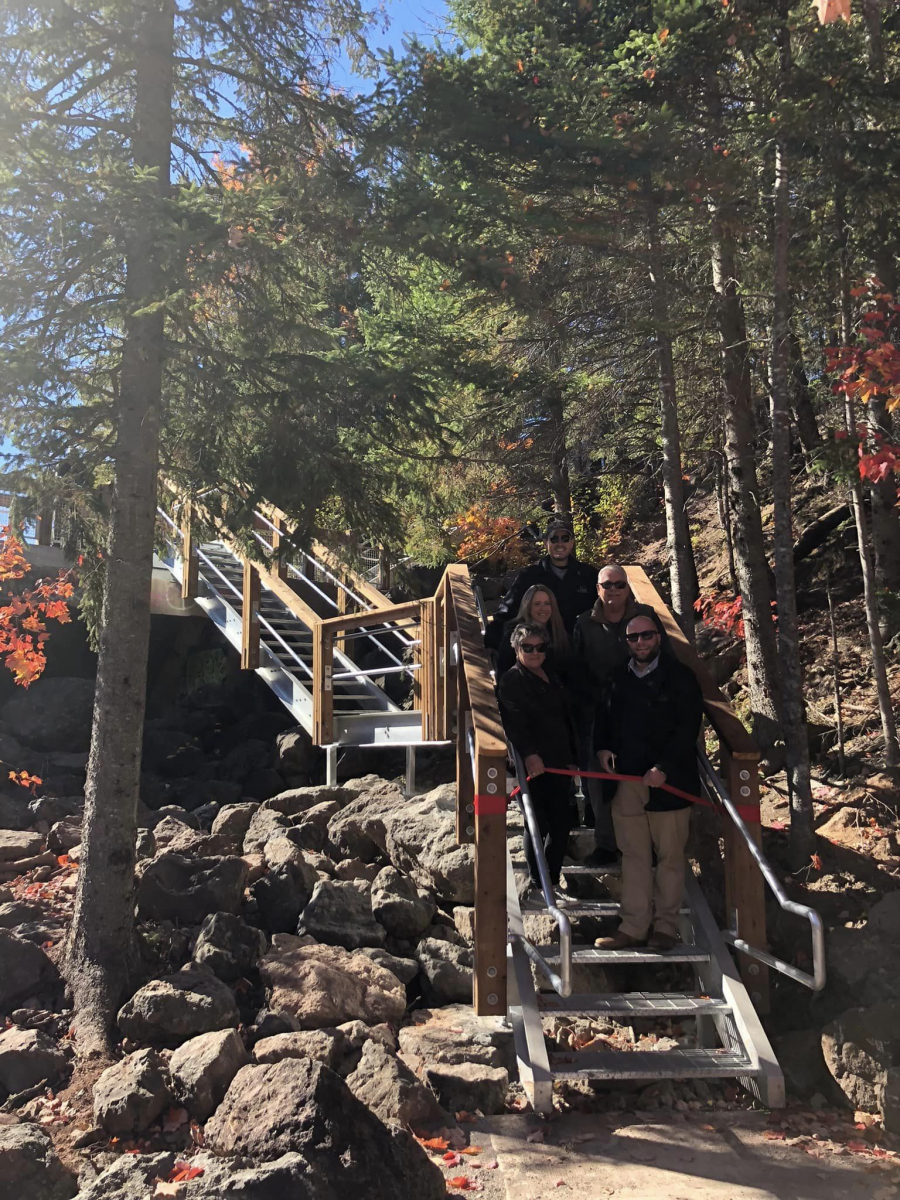 "It's amazing to see how much Mill Creek has grown over the years, and that we continue to add beautiful features to make the park even better for residents and visitors," said Mayor Andrew J. LeBlanc. "Our investment into improving recreational areas is part of our strategic plan to support an active and engaged community. Mill Creek is a shining example of a place where many people come to adventure year-round. We're so fortunate to be able to escape to nature, often within minutes - if not steps - of our backyards."
Special thanks to everyone who made this project possible and to the community for abiding by the temporary closure signs over the past few weeks while crews completed the installation.