Bridgedale Boulevard Project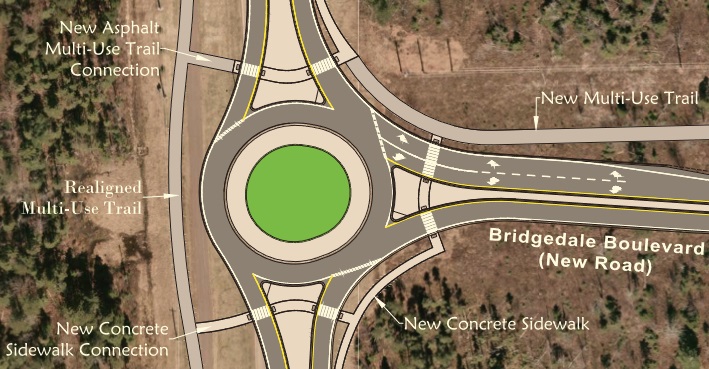 Last year, Council approved phase one of the Bridgedale Boulevard project, which includes 1.6 kilometres of roadway linking Gunningsville Boulevard to Runneymeade Road, further development of Mill Creek Nature Park and continuing road infrastructure upgrades and renewals.
The construction of Bridgedale Boulevard is an important project for the Town of Riverview in 2020 as it will be one mitigation to traffic congestion that our community will experience during the planned closure of the Causeway in 2021.
The project also includes roundabout connections to Gunningsville Boulevard and Runneymeade Road, which will be the first in Riverview.
Roundabouts offer many benefits over traditional signalized and stop controlled intersections.
It is important that drivers understand how to use this intersection. Check out the information and tips below for drivers, pedestrians and cyclists.