Mill Creek Nature Park 2023 Capital Project Complete
Riverview (N.B.) – The Town of Riverview is happy to advise residents that the 2023 Capital Project at Mill Creek Nature Park has been completed.  
A 1.3 km trail along the south side of the Mill Creek Reservoir is now open for walking and cycling. The 3m wide trail, finished with gravel tailings, connects the Park's two primary bridges and is denoted in purple on the map below.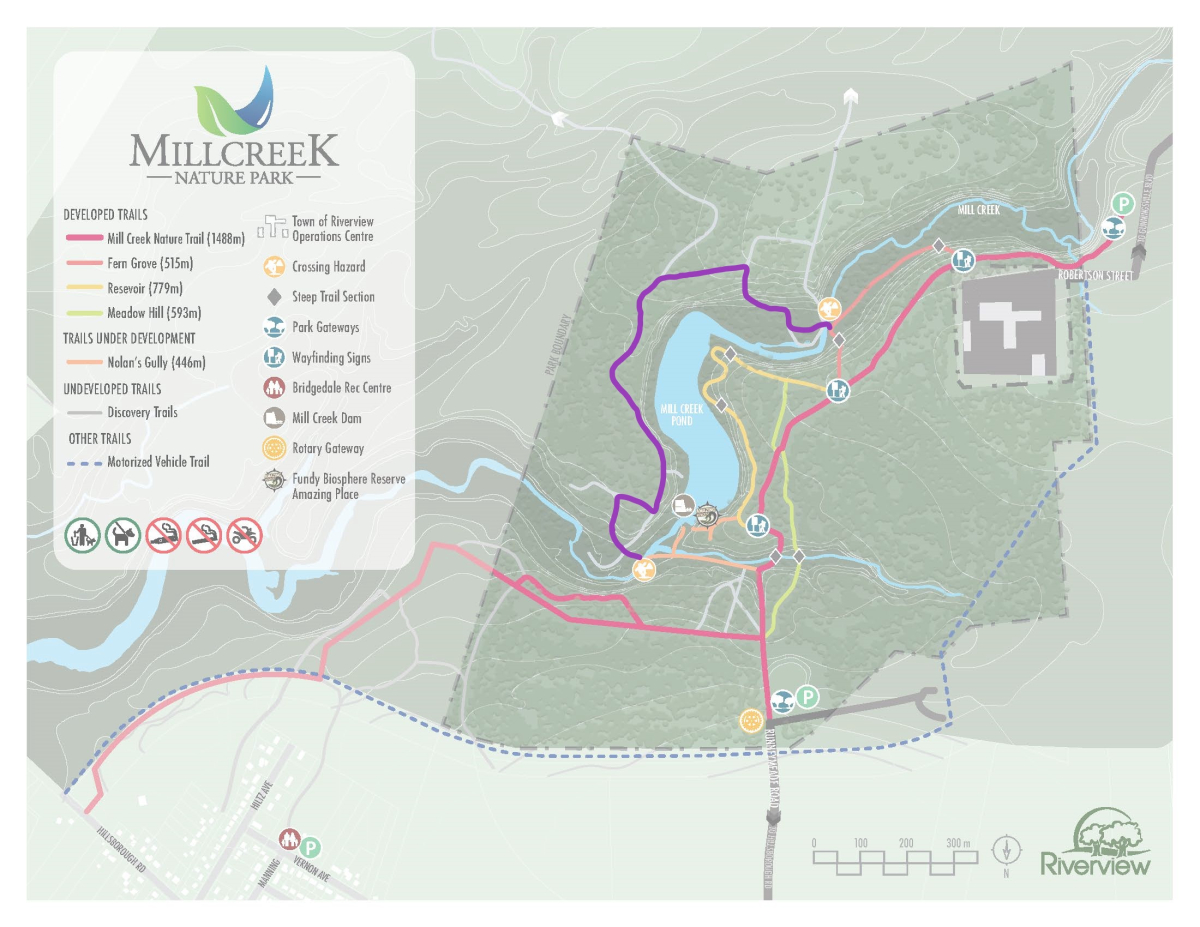 Mill Creek Nature Park is a flourishing, 330-acre, year-round destination for outdoor enthusiasts. The development of this important asset is an essential part of the Town's strategic plan to nourish an active and engaged community.  
Happy trails, Riverview!