Dobson Trail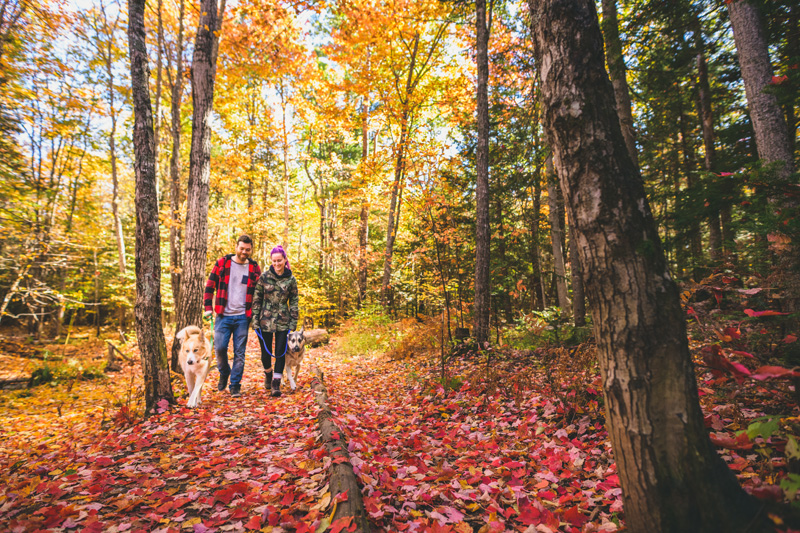 The Dobson Trail is a hiking-only section of the Trans Canada Trail that stretches 58 kilometres from Riverview to the northern boundary of Fundy National Park, near Alma. The trail is used by young and old. The trail surface includes some gravel, mud, sand, and lots of roots with some challenging sections and lots of intermediate and easy sections. The trail winds through soft and hardwood stands, crosses a beaver dam, touches a lake and ascends slopes to reach magnificent lookouts including Prosser Brook Ridge, the new Kent Hills power generating windmills, and the spectacular Hayward Pinnacle. Camping is permitted along the entire length of the trail.
The official Riverview trailhead is located off of the Pine Glen Road (across from the Cross Creek mini home community). There is also a new side trail access from Winter Wonderland Park (end of Quinn Court). The Dobson Trail meets Fundy National Park at the Old Shepody Road and joins the Park's Laverty Falls Trail just west of the Broad River via the Dobson Link Trail.
Fundy Hiking Trails Association
The Dobson Trail is managed by the Fundy Hikings Trail Association, a non-profit group made up of volunteers. The Association maintains the Dobson Trail, Fundy Footpath and the Catamount Trail. All trail maintenance, development and advertising is done with the help of volunteers, so please consider donating some of your time, knowledge, or expertise to help improve these wonderful trails. 
Dogs
For the safety of other users as well as wild animals and your own dog, all dogs must be on a leash at all times on the Dobson Trail.
Report a Successful Hike of the Dobson Trail, Fundy Footpath or Fundy Trek
Section hikers and thru-hikers who complete their adventure can report their journeys to us by filling out the Fundy Hiker application. Those who submit their applications will be added to our roster of Fundy Hikers and will receive a certificate of recognition. Click here to view our Fundy Hiker recognition policy and submit your application today.