Coverdale Centre
Coverdale Centre remains open during the orange and yellow phases of recovery, while adhering to our Covid-19 Operational Plan which includes reduced capacity, enhanced cleaning measures, and contact information for all attendees as per public health directives.  The safety of you and your guests is our number one priority.  
Make sure that your Christmas party, dance, staff party, large meeting, anniversary party or wedding is a stunning and memorable occasion!  The Coverdale Centre is a multi-use, licensed, rental facility, with a beautiful 6,000 square foot main hall. The Centre's modern and spacious Class 5 kitchen, which includes equipment and dishes, is ready for your event's caterer to take over.
"We do" do weddings
On your wedding day, the Coverdale Centre staff will make your reception a truly memorable occasion. This spacious facility can hold groups of up to 400 for a reception, or the hall can be sectioned to accommodate smaller groups for a more intimate setting. Depending on the size of your group, the service and reception can be held in the same building.
Rental fees include general setup and take down of tables and chairs.  We do not provide wedding decor.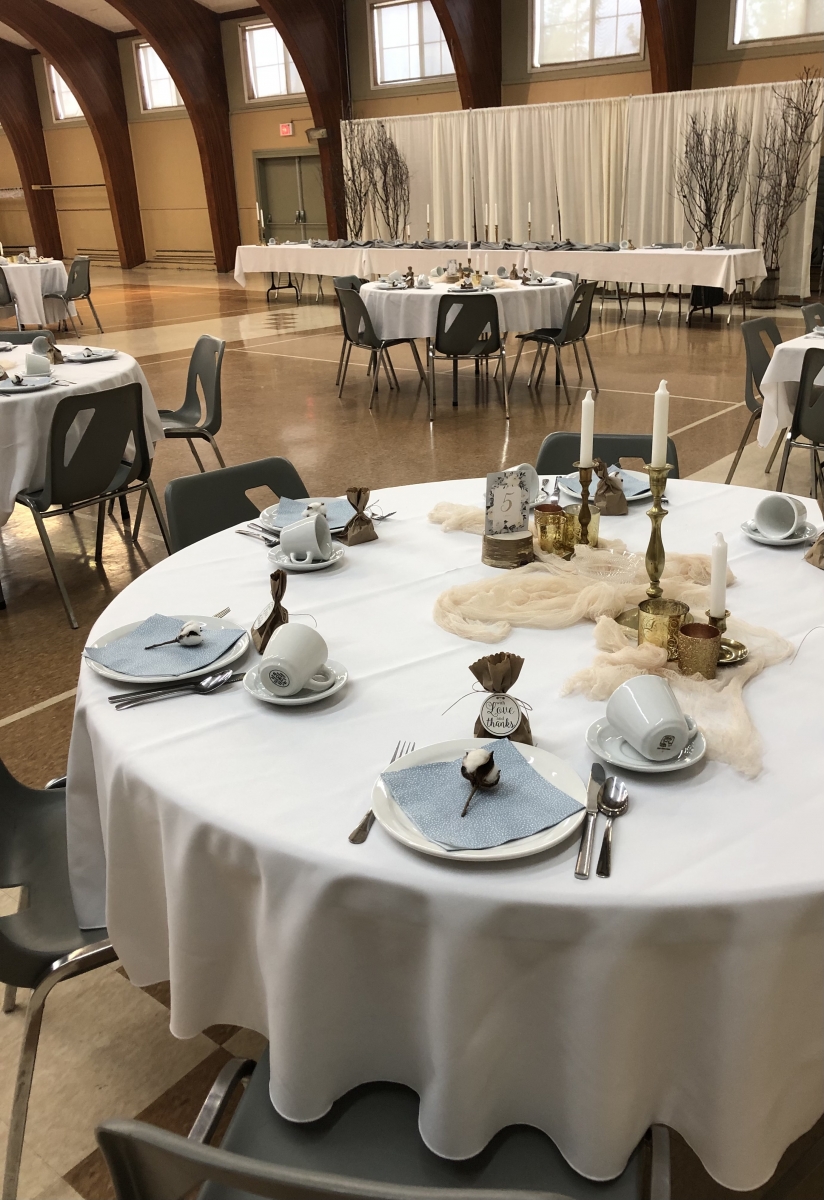 Main Hall
$375/day
$200/half day
$50 per hour
Kitchen
Kitchen Incubator Program
The Coverdale Centre also offers the Chocolate River Cookery kitchen incubator program for early-stage business operating in the food sector. This 6-month program acts as a unique testing ground for entrepreneurs looking to create and sell their products without being subject to a costly overhead and binding commitment. On top of production space, incubatees are shown the tools and resources needed for successful business development, making our culinary space far more than stainless stovetops. Learn More